Update: -
BrainReference is a participant in the Amazon Services LLC Associates Program, an affiliate advertising program designed to provide a means for sites to earn advertising fees by advertising and linking to Amazon.com.
We aim to provide consumers with helpful, in-depth information about brain health products. Whether we make money or not on a certain page does not influence the core mission of our writers and medical reviewers, which is to publish content that is accurate and informative.
All product names, logos, and brands are the property of their respective owners.
For more information, see our full Advertising Disclosure
Min-Tran Review – 12 Essential Things to Know
Over 15 million Americans are affected every year by some degree of mood change[1], and the numbers continue to rise. Emotional turmoil, anxiety, or feelings of sadness can occur when the brain's mechanism meant to adjust the mood in response to various stress levels fails to react.
Since the brain is a complicated and intricate organ that needs many nutrients to function correctly, diet dramatically impacts the brain's ability to function at optimal capacity.
Min-Tran is one of the many dietary supplements available to help people who suffer from mood swings. But can this relatively basic formula deliver on this promise?
Overview
1) Quick Overview
The mineral complexes found in Min-Tran are claimed to support the nervous system and help stabilize levels of essential neurotransmitters linked to mood.
According to the manufacturer[2], Min-Tran is a natural calmative designed to help create and sustain a better overall mood and help keep reactions to life's challenges in greater balance.
2) How Did Standard Process Start?
Min-Tran is made by the American company Standard Process, a business with a long and eventful history as a visionary leader in the dietary supplements industry.
Founded in 1929, Standard Process is guided by the idea of providing wholesome supplements closest to their natural form.
All Standard Process supplements are made from whole foods found in nature (animal tissue extracts, whole food extracts, whole food isolates, botanicals, and concentrates) and are prepared to conserve the nutritional value.
Standard Process was founded by Dr. Royal Lee, who in 1926 recognized the negative impact the average American diet had on general health. He acknowledged that processed foods exhausted our food sources of rich nutrition once found in them.
According to the company's official website, Dr. Lee dedicated his entire life to developing a more advanced system for producing whole-food-based supplements[3].
Out of the 300+ Standard Process dietary supplements, some well-known products include:
Magnesium Lactate
Immuplex
Congaplex – Whole Food RNA Supplement
SP Complete
Livaplex
Ligaplex II
ProSynbiotic
Congaplex
Catalyn
Cardio-Plus
How to contact the Standard Process company:
Phone: 800-558-8740
Fax: 800-438-3799
Address: 1200 W. Royal Lee Drive, Palmyra, WI 53156
Email: info@standardprocess.com
Website: standardprocess.com
Ingredients
3) Min-Tran Ingredients
Min-Tran includes the following active ingredients:
Calcium 120 mg
Iodine 200 mcg
Magnesium 19 mg
Other ingredients include calcium lactate, kelp, magnesium citrate, alfalfa (whole plant), water, and calcium stearate.
4) Is Min-Tran Right for You?
Specific minerals, vitamins, and trace elements directly impact particular components of the central nervous system.
Now, interestingly enough, Min-Tran contains three minerals (Calcium, Iodine, and Magnesium), and out of these three minerals, only Magnesium has been linked to certain benefits for mood.
Still, according to Standard Process, Iodine, Calcium, and Magnesium work together to promote tranquility and relieve tension. The thyroid hormones, composed in part of iodine atoms, boost the rate at which organic molecules produce energy & heat, and the body's cells use oxygen.
Here's what we know about the three minerals included in Min-Tran's formulation.
Calcium is a nutrient needed by all living organisms, including humans. It is the most abundant mineral in the body, and it is especially vital for bone health. In fact, 99%[4] of the body's Calcium is in the teeth and bones.
But Calcium is not easily absorbed[5][6], and people also need Vitamin D[7], as this vitamin helps the body absorb Calcium.
Besides supporting healthy bones and teeth, Calcium is an important mineral that aids the body by:
Calcium is an essential mineral that aids[8][9][10] your body by:
Playing a pivotal role in the movement of muscles;
Helping to maintain strength;
Helping blood vessels constrict and relax (which moves blood throughout the body);
Helping nerves carry messages between the brain and other parts of the body;
Releasing enzymes and hormones that help with many functions in the human body.
Most people rarely need supplementing with this mineral as Calcium is readily available in many foods (including for vegetarians and vegans).
Some of the best sources for Calcium include:
Milk
Yogurt
Salmon and sardines
Cornmeal and corn tortillas
Fortified dairy alternatives, such as soy milk
Tofu
Many fortified breakfast cereals
Cheese
Kale
Green leafy vegetables, such as turnip leaves, broccoli, and watercress
Seeds and nuts, such as sesame, almonds, and chia
Fortified fruit juices
Grains
Legumes
Iodine is a mineral needed in the diet to ensure that the thyroid works properly.
Thyroid hormones play an essential role in a wide range of bodily functions, including the development of the central nervous system (CNS), bone health, metabolism, and immune response[11].
Iodine deficiency is rare in Western nations because salt is iodized. However, an estimated 300 million people worldwide suffer from thyroid gland dysfunction, and more than 2 billion[12] people worldwide remain at risk for iodine deficiency.
In fact, food is the best source of Iodine. Supplements containing kelp are a good source of Iodine as well. Multivitamins often contain Iodine in the form of sodium iodide or potassium iodide.
So if you already have a balanced diet or you take a multivitamin supplement, it's unlikely to need to supplement with even more of this mineral.
Magnesium is an essential mineral, playing a role in over 300 enzyme reactions in the human body. Its many functions include regulating blood pressure, helping with muscle and nerve function, and supporting the immune system[13].
Magnesium is also the only mineral in Min-Tran's formulation that was linked to several benefits for mood, anxiety, and depression.
According to a systematic review[14] from 2017, low magnesium levels may have higher anxiety levels. This is partly due to activity in the hypothalamic-pituitary-adrenal (HPA) axis, which is a set of three glands that control a person's reaction to stress.
Claims
5) Min-Tran Claims
Min-Tran claimed benefits include:
Contains a unique combination of Magnesium, Iodine, and Calcium, designed to support emotional balance;
Helps ease the effects of temporary stress;
A natural formulation that promotes a more tranquil mood on the inside to help keep reactions to life's challenges on the outside in greater balance;
Supports a healthy nervous system;
Supports the healthy functioning of the central nervous system;
Mild calmative that helps maintain emotional balance;
Excellent source of Iodine;
Supports the actions of neurotransmitters that regulate mood.
Side Effects
6) Min-Tran Side Effects
Min-Tran is advertised as safe to use when taken as recommended. However, as with all dietary supplements, some users may experience mild side effects after taking Min-Tran.
Some of these adverse effects[15][16][17] may include:
Nausea
Constipation
Disturbance in heart rhythm
Slow heart rate
Gas or bloating
Flushing
Skin rash
Vomiting
Stomach upset
Headaches
Lightheadedness
Dizziness
Contraindications
7) Min-Tran Warnings and Precautions
If you use over the counter products or other medicines simultaneously, the effects of Min-Tran may change. This may increase your risk for adverse effects or cause your prescriptions not to work properly.
Min-Tran may interact[18] with the following products and medications:
Calcium Gluconate
Amlodipine
Ciprofloxacin
Chlorpropamide
Digoxin
Diflunisal
Doxycycline
Docusate
Iron salts
Fluoride
Where to Buy?
8) Where to Buy Min-Tran?
Most Standard Process products are available through consultations with qualified practitioners, and you can't readily find them online or in local stores.
However, Min-Tran is one of the Standard Process supplements you can easily purchase from almost every important online store like Amazon, Walmart, eBay, NHC, or Natural Healthy Concepts.
Cost
9) How Much Does Min-Tran Cost?
Min-Tran 330 tablet bottle costs $28.20, and the 800 tablet bottle costs $56.40.
Keep in mind that the recommended serving is four (4) tablets per meal, 12 tablets per day.
Directions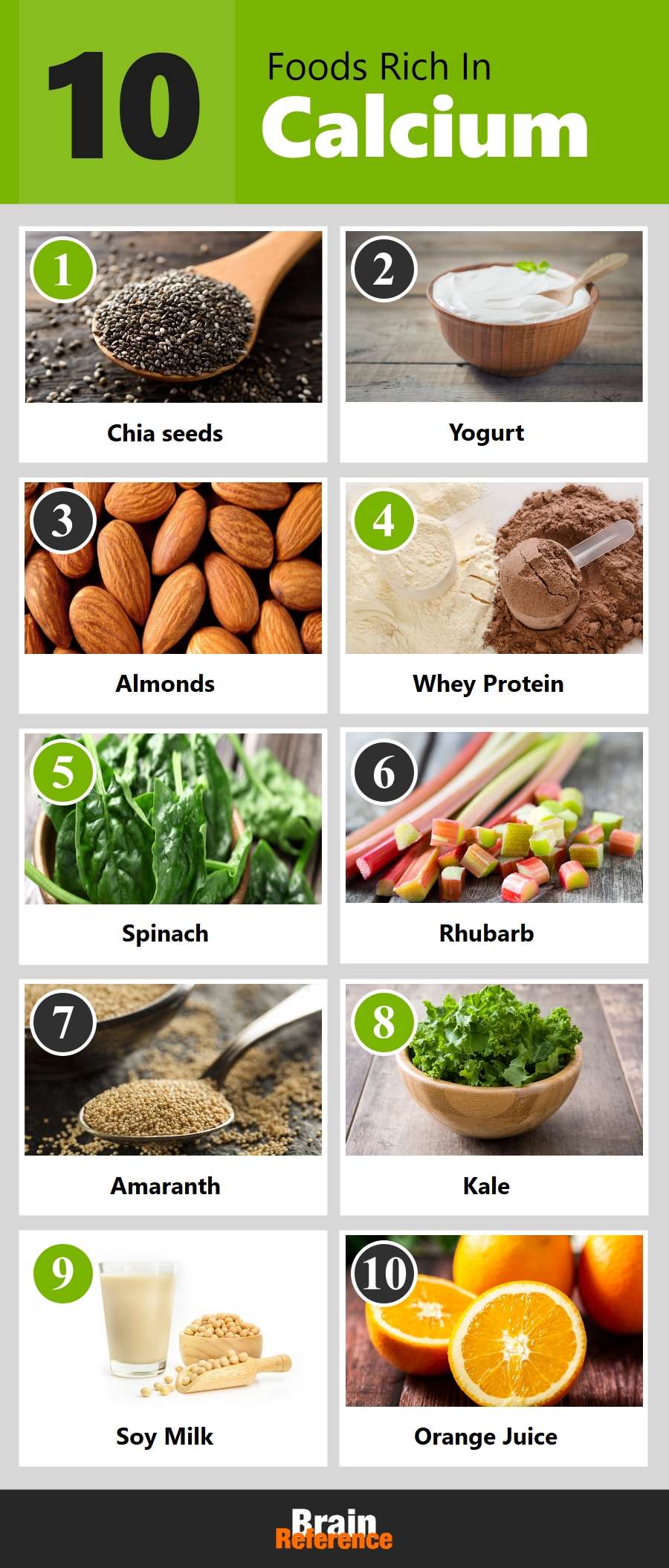 10) Directions For Taking Min-Tran
As a dietary supplement, take four (4) tablets per meal or as directed by a healthcare provider.
11) What Users Are Saying
Verdict
12) Our Verdict on Min-Tran
Min-Tran claims to support better functioning of the nervous system, promote mood balance, and ease stress. The product was first introduced to the market by Standard Process in the 1960s and has seldom changed since.
The supplement remained virtually unchanged for over 40 years and still uses natural ingredients, which is reassuring.
The three minerals available in this formula, Iodine, Calcium, and Magnesium, may work together to promote tranquility and relieve tension. This claim is also backed by the many positive reviews and testimonials available online. In fact, Min-Tran is one of the highest-rated mineral-based dietary supplement on Amazon.
Do you want to regain focus and improve overall wellness? Consider a program designed specifically to help you with not just brain health, but focus and clarity specifically.
Alternatives
Min-Tran Customers Related Products:

10+ Yrs Proven
Supplement

Verified
Reviews

Risk-Free
Trial

HCF Happy, Calm & Focused


(4.80)

Taurine


(4.25)

L-Theanine (Suntheanine)


(4.00)

Arginine


(3.90)

L-Glutamine


(3.90)

L-Lysine


(3.65)
The main issue with synthetic ingredients is that you don't always get what you pay for. In reality, synthetic ingredients are well known for their low absorption, poor bioavailability, and the fact that they drain the body's reserves of other minerals and vitamins (e.g., cofactors) required for proper absorption of other nutrients.
read more
At BrainReference we recognize that dietary supplements can be the source of many allergic responses either due to cross-contamination with high-allergen compounds during the manufacturing process or because they incorporate ingredients obtained from high-risk allergenic foods (milk, eggs, or fish).
read more
Companies with less integrity will use dangerous fillers as a "grease or lube" to aid in easier and faster production. Artificial dyes and colors are used to make supplements more appealing to the eye. Coatings are added to make capsules easier to swallow. How do these fillers impact your body and health?
read more
Independent testing labs are not associated with the producing company, ingredients supplier, the company whose name appears on the product, or with the consumer. This means independent testing labs have no vested interest in the result of the testing and are less likely to "dry lab" or manipulate test results for self-serving reasons.
read more
Q&A
Common Min-Tran Questions and Answers
Q:
What's inside Min-Tran formula?
A:
Standard Process Min-Tran includes the following active ingredients: Calcium, Iodine, and Magnesium.
Q:
What is Min-Tran supplement?
A:
Standard Process Min-Tran is a 100% vegetarian supplement aiming to support emotional balance with minerals. The formula contains a blend of natural ingredients to regulate neurotransmitters and promote a healthy nervous system.
Q:
What are the side efects of taking Min-Tran?
A:
Some Min-Tran adverse effects may include nausea, constipation, disturbance in heart rhythm, slow heart rate, gas, bloating, flushing, skin rashes, vomiting, stomach upset, headaches, lightheadedness, and dizziness.
Q:
Who sells Min-Tran online?
A:
You can purchase Min-Tran from major online stores like Amazon, Walmart, eBay, NHC, or Natural Healthy Concepts.
Q:
What is the cost of Min-Tran
A:
Standard Process Min-Tran 330 tablet bottle costs $28.20, and the 800 tablet bottle costs $56.40.
Q:
How can Min-Tran help me improve my cognitive health?
A:
Min-Tran is claimed to improve mood, reduce stress and anxiety, and promote a feeling of calmness.
Q:
Are Min-Tran benefits actually a reality?
A:
The formula contains three minerals, but just Magnesium has been associated with some benefits for the brain out of the three. Interestingly enough, most users are taking Min-Tran for mood or stress. They are using the product to support the immune system, healthy bones, and improve cardiovascular health.
Q:
Are there any known negative interactions between Min-Tran and prescription medicine?
A:
We strongly recommend consulting with a medical doctor or pharmacist before taking Min-Tran if under treatment with ANY form of prescription medication.
Q:
Can I take Min-Tran with my daily multivitamins?
A:
You can take Min-Tran with other dietary supplements or your daily multivitamins. However, we advise caution since this formula contains large amounts of Calcium, Magnesium, and Iodine per serving. Consult a healthcare provider if you are already taking a supplement containing these three minerals.
Q:
Is Min-Tran recommended for children?
A:
Min-Tran is not intended for children and adolescents under 18.
Q:
Are Min-Tran ingredients safe?
A:
Min-Tan dietary supplement doesn't contain any banned, toxic, or potentially dangerous ingredients.
Q:
Who should take Min-Tran?
A:
Min-Tan is a mineral-based dietary supplement designed for people who can't get enough Magnesium, Calcium, or Iodine from diet alone. However, getting enough of these three minerals should be a relatively simple ask for everyone with a balanced diet.
Q:
Is Min-Tran recommended for pregnant or nursing women?
A:
Pregnant or nursing women should consult their medical doctor before taking Min-Tran.
Q:
How much Min-Tran should I take a day?
A:
As a dietary supplement, take four (4) tablets per meal or as directed by a healthcare provider.
Q:
What is the fastest way of contacting Min-Tran customer support?
A:
You can contact the Standard Process customer service by phone at 800-558-8740 (toll-free number) or by email at info@standardprocess.com.
Q:
Does the company accept returns or offer refunds?
A:
Return options are relatively limited since most Standard Process supplements are sold through qualified practitioners. If you purchase Min-Tran from an online retailer (i.e., Amazon or Walmart), you shouldn't have any issues asking for a refund, as all these large stores have great customer and return policies.
Q:
Why customers don't like Min-Tran?
A:
Customers are generally happy with this supplement. However, some users complained about the product being too expensive for what it has to offer and also about the large serving size (4 capsules per serving, 12 capsules total per day).
Q:
What other people say about Min-Tran?
A:
Standard Process Min-Tran reviews and testimonials on Amazon are overwhelmingly positive. The supplement is rated 4.7 out of 5 (657 ratings), 93% of the users rating the product with at least 4 stars.
A:
Min-Tran is made by Standard Process.